Overview
Goolburri has an accredited general medical practice, available to provide medical care to Aboriginal and Torres Strait Islander and non-Indigenous people.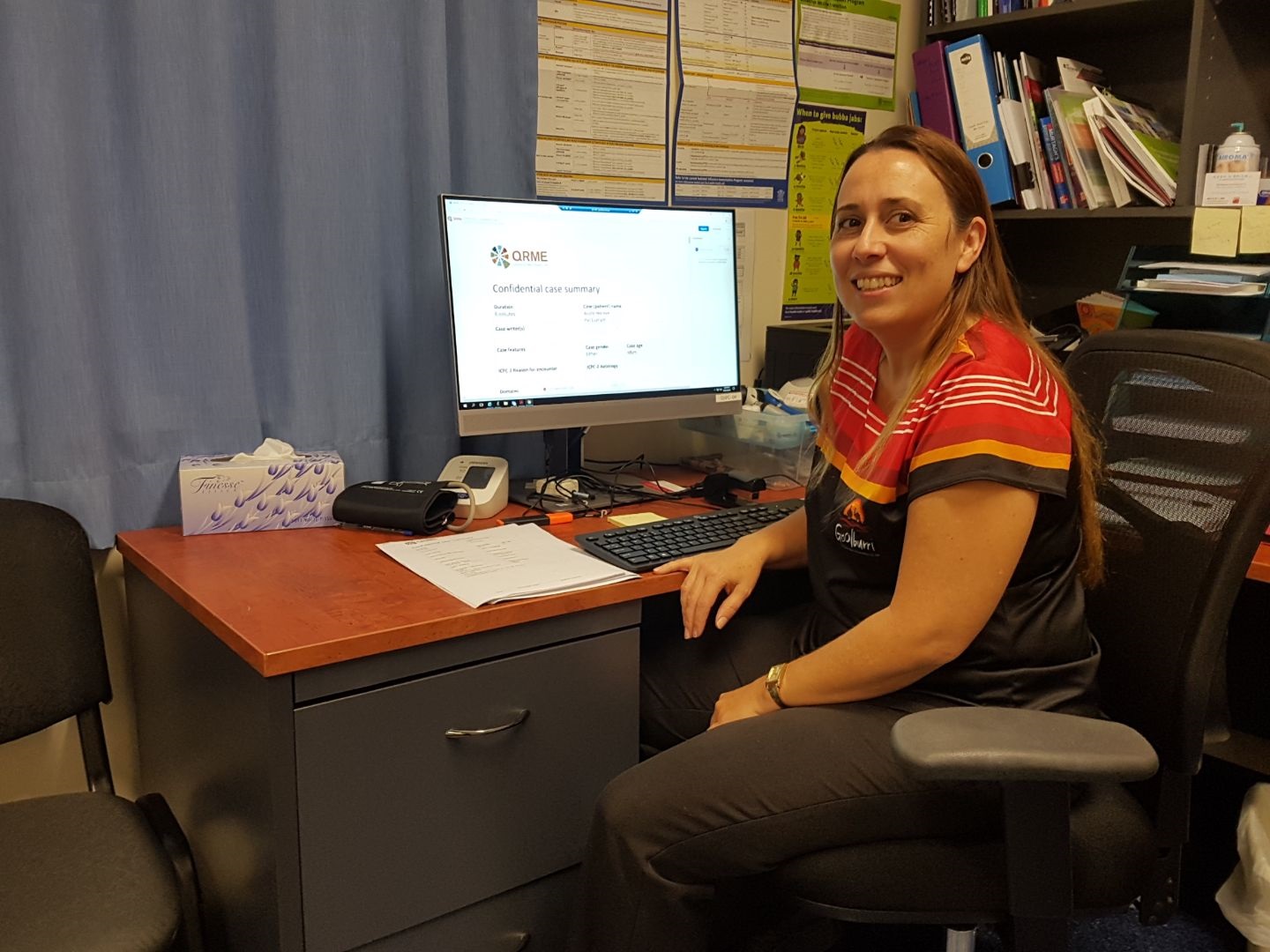 The types of services delivered under Primary Health Care include health promotion, prevention, screening, early intervention, GP management plans, follow-ups and treatment. By working with Allied Health professionals, Dentists, Primary Health Care providers, nurses and other Community Health Services, we can provide you with holistic care. Our services can be provided in your home or in community based settings such as our General Practice in Toowoomba.
Primary Health Care Team
Our Primary Health Care Team is committed to providing holistic and comprehensive services to the Toowoomba community with a predominant focus to improve the health and wellbeing of Aboriginal and Torres Strait Islander people to meet the targets of the closing the gap strategy.
Dr. Leticia Gilmour – General Practitioner (Lead Clinician) 
Dr. Alex McLaren – General Practitioner (Registrar)
Dr. John Jasinski – General Practitioner (Registrar)
Dr. Kay Brumpton – General Practitioner
Health Assessment
Aboriginal and Torres Strait Islander Health Assessment – MBS item 715
Goolburri provides health assessments for Aboriginal and Torres Strait Islanders (Medicare MBS item 715). These services are bulk-billable for Aboriginal and Torres Strait Islanders. This assessment covers key areas relating to physical, psychological and social and emotional wellbeing. It assesses preventive health care, education and other assistance that can help you improve your health and wellbeing. Click here to find out the services that are available under this schedule.
The health assessment includes a review of:
General health, e.g. weight, height, level of physical activity and blood pressure
Eyesight and hearing
Social and psychological wellbeing
Medications
Immunisations
family history
The health check can help you access Allied Health Services including:
Physiotherapy
Dietitian
Psychologist
Occupational Therapist
Podiatrist
Dental
Cardiologist
Exercise Physiologist
Pharmacist
Chiropractor
Speech Pathologist
Nutritionist
Counselling
Billing Principles
As a mixed billing practice, our billing schedule includes bulk billing, gap fees and private consultation fees.
If you are not a Medicare cardholder the following fees will apply:
Short Consultation <20 minutes:
Long Consultation >20 minutes:
Pharmaceutical Benefits Scheme (PBS)
The Pharmaceutical Benefits Scheme is an Australian Government scheme that subsidises the cost of a wide range of prescription medicines. All Australian residents and eligible overseas visitors can access affordable medicines through the PBS.
Practice Incentives Program (PIP)
The Practice Incentives Program aims to support general practice activities that encourage continued improvements, quality care, enhance capacity, and improve access and health outcomes for patients. There are ten individual incentives in the PIP, including the Cervical Screening, Diabetes and Indigenous Health Incentive. For further information visit Australian Government Human Services website.