Overview
Goolburri has an accredited general medical practice, available to provide medical care to Aboriginal and Torres Strait Islander and non-Indigenous people.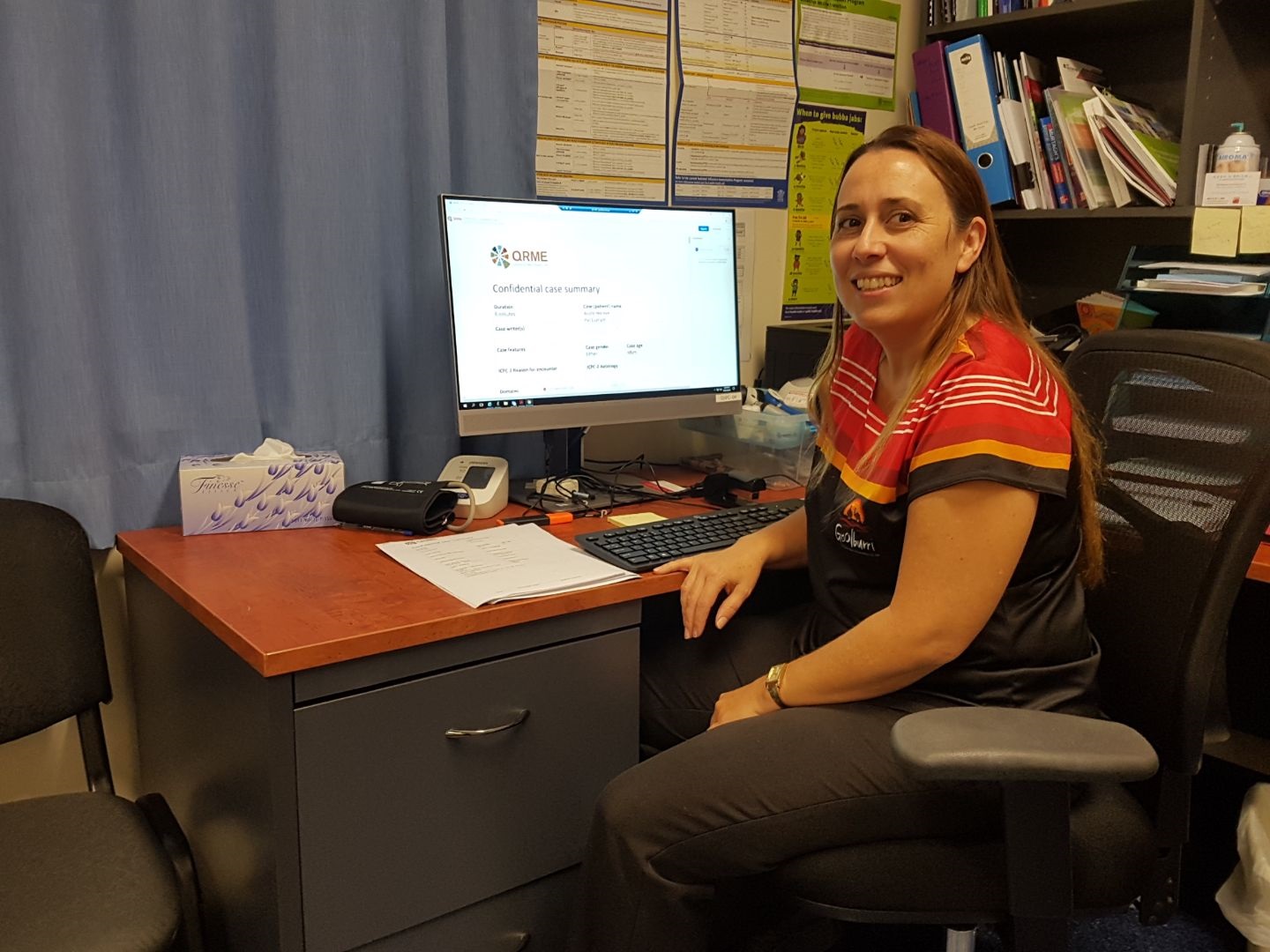 The types of services delivered under Primary Health Care include health promotion, prevention, screening, early intervention, GP management plans, follow-ups and treatment. By working with Allied Health professionals, Dentists, Primary Health Care providers, nurses and other Community Health Services, we can provide you with holistic care. Our services can be provided in your home or in community based settings such as our General Practice in Toowoomba.
Primary Health Care Team
Our Primary Health Care Team is committed to providing holistic and comprehensive services to the Toowoomba community with a predominant focus to improve the health and wellbeing of Aboriginal and Torres Strait Islander people to meet the targets of the closing the gap strategy.
Dr. Leticia Gilmour – General Practitioner (Lead Clinician) 
Dr. Kay Brumpton – General Practitioner
Dr. Janine Morrow – General Practitioner
Dr. Terry Chou – General Practitioner (Registrar)
Dr. Aliah Shahar – General Practitioner (Registrar)
Services
Adult and children health checks
Immunisations and vaccinations
Women and men's health (male and female medical staff available)
Home visitations
Chronic disease management
Adult and child health checks
Family planning
Pap smears
Obstetric and gynaecology
Cardiology and ECG
Minor surgery, e.g. excision of lesion and cryotherapy
Nutrition and healthy lifestyle program
Referrals to Allied Health Services
Pathology and diagnostic screening
Wound care management
Health Assessment
Aboriginal and Torres Strait Islander Health Assessment – MBS item 715
Goolburri provides health assessments for Aboriginal and Torres Strait Islanders (Medicare MBS item 715). These services are bulk-billable for Aboriginal and Torres Strait Islanders. This assessment covers key areas relating to physical, psychological and social and emotional wellbeing. It assesses preventive health care, education and other assistance that can help you improve your health and wellbeing. Click here to find out the services that are available under this schedule.
The health assessment includes a review of:
General health, e.g. weight, height, level of physical activity and blood pressure
Eyesight and hearing
Social and psychological wellbeing
Medications
Immunisations
family history
The health check can help you access Allied Health Services including:
Physiotherapy
Dietitian
Psychologist
Occupational Therapist
Podiatrist
Dental
Cardiologist
Exercise Physiologist
Pharmacist
Chiropractor
Speech Pathologist
Nutritionist
Counselling
Communication Policy
Communication with patients via electronic means (e.g. email and Fax) is conducted with appropriate regard to the privacy Laws relating to health information and confidentiality of the patients health information. Most issues are best dealt with in consultation with your GP. Your GP will endeavor to take your call where practical. At times, your GP may be attending to other patients and may need to return your call. Please inform our reception staff if your call is urgent.
Appointment
The length of booked appointments is suited to the individual's needs. Longer appointments are available on request or for new patients or health checks. Emergencies are given preference over other appointments. We have an appointment system and make every effort to accommodate walk in patients, who will be assessed according to priority needs. Please be aware that walk in patients may experience a delay in waiting.
General Information
Our doctors are happy to take phone calls from patients if they are available. If not, the doctor will return your call as soon as possible.
After Hours & Home Visits
If it is an emergency please call triple 000 or head to your local emergency department.
Toowoomba Base Hospital
Pechey Street
Toowoomba, QLD 4350
4616 6000
Alternatively for non-urgent after hours medical assistance is available through the Hello Home Doctor 134 100. For home visits please call the practice 07 4591 8000.
Referrals
Your GP may be able to refer you to specialists and Allied Health Services. Please discuss this with your doctor during your appointment.
Transport
Transport service is for existing clients of Goolburri and you must be referred by the Primary Health Care Team.
Bookings must be made through reception at least 24hrs before appointment.
The client must advise their pick-up location at the time of booking their appointment.
The client must be waiting at the front of the premises at the correct time and location, as per their confirmed appointment.
Please note: Transportation finishes at 5:00 pm, or assessed according to the need of the client.
Billing Principles
As a mixed billing practice, our billing schedule includes bulk billing, gap fees and private consultation fees.
If you are not a Medicare cardholder the following fees will apply:
Short Consultation <20 minutes:
Long Consultation >20 minutes:
Pharmaceutical Benefits Scheme (PBS)
The Pharmaceutical Benefits Scheme is an Australian Government scheme that subsidises the cost of a wide range of prescription medicines. All Australian residents and eligible overseas visitors can access affordable medicines through the PBS.
Practice Incentives Program (PIP)
The Practice Incentives Program aims to support general practice activities that encourage continued improvements, quality care, enhance capacity, and improve access and health outcomes for patients. There are ten individual incentives in the PIP, including the Cervical Screening, Diabetes and Indigenous Health Incentive. For further information visit Australian Government Human Services website.
Test results
We will only contact you regarding your test result if there are abnormal results and your doctor wishes to discuss this with you.
Patient Feedback & Complaints
Please contact our office if you wish to make a complaint via phone (07) 4645918000 or email [email protected] Complaints can also be made to the Office of the Health Ombudsman QLD, www.hqcc.qld.gov.au or phone 133 646. We value your feedback. You are also very welcome to make any suggestions that may assist us to provide the best possible protection of your personal information.
Contact Details
20 Scott Street, Toowoomba Q 4350
Postal Address: PO Box 1198
Phone: 07 4591 8000
Fax: 07 4632 0548