Let's Make The Best Start To Your Child's Life
Our Bunji Burri to Gunadoos Service provides Aboriginal and Torres Strait Islander families with culturally appropriate antenatal and postnatal care. Whether you need support or information during your pregnancy, our trained staff can assist you with a range of issues including immunisation, emotional wellbeing and help to decrease smoking during pregnancy. A midwife is able to see you for antenatal care, and home visits are available after you have had your baby. Talk to us about local pick up and drop off transport services. For older siblings, and your growing child, we also have play groups. Together we'll make the best start to your child's life.
You are eligible for the service if you are:
Pregnant
Child or children up to the age of 5
Contact Details
Bunji Burri to Gunadoos Service
Monday to Friday: 8:30am – 5:00pm
Phone: (07) 4637 9953 for further information
Or Contact
Simone Stanton
Community Care Coordinator
P: 0436 402 918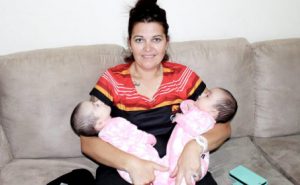 Having this service available means Parents in need of a little help know they can reach out to the Community Care Coordinator.